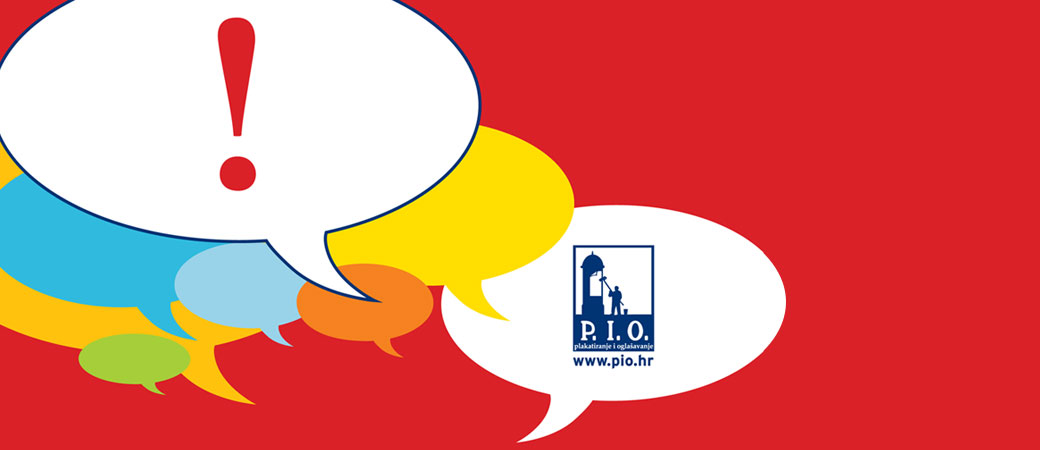 NEW TO CROATIAN MARKET?
Planning to expand your business to the Croatian market? Planning to advertise using traditional OOH media, billboards, citylights and large formats? If you are new to the Croatian market, you will want a reliable, trustworthy partner to help you create your advertising plan, implement it and monitor its development.
You will find such a partner in PIO!
We are a media company specialised in OOH advertising on billboards, citylights and bigboards.
Since 1992, we have developed a network of billboards, covering along all the principal roads throughout Croatia, in large, medium, and smaller urban centres, at entrances to and exits from Croatian towns, along all major urban and suburban roads, on access to Croatian seaports and airports, bus and railway stations, in the vicinity of shopping malls and major shopping areas in the cities.
Our network optimally covers the entire Croatian territory: – urban areas (by settlement size); – roads (by traffic density and speed); – individual regions (by population density and purchasing power). Using our services, you can manage your national and regional, as well as narrowly targeted and local campaigns, comprehensive advertising activities within different media and through various communication strategies.
PIO's excellent network is accompanied by highly professional, top quality service: – response to your enquiry within a single working day; – professional media planning service; – media planning based on in-depth knowledge of our own network and very good knowledge of the networks of other OOH providers; – shortest possible posting time*; – quick delivery of campaign photodocumentation; – frequent field checks, reports to clients and repairs of damaged posters – reliability and quick response to potential issues.
In addition to media planning and lease of advertising space, we can also provide poster design and printing. Advertising periods for billboards and citylights run for 14 days, starting every other Thursday, in accordance to our posting calendar. Advertising on bigboards run on a monthly base, within calendar months.